Check out how this busy health & nutrition professional created her dream business and life abroad.
Sooo, this week I am super excited to shine a bright spotlight on my soror Ms. Leisan Echols! The visionary behind @leisanoliving, a virtual wellness consulting firm that fuses nutrition, exercise, and wellness travel to create a holistic experience like no other. Not only is Leisan another fantastic example of a dynamic woman of color taking her entrepreneurial vision abroad. She is truly a reflection of the growing black travel movement.
Photo courtesy: Leisano Living
Did you know?
Around 17% of African Americans take one or more international trips and travel locally more than six times per year, according to research.

The economic value of African American travelers has increased in 2018 to $63 billion from $48 billion in 2010.

African American "cultural" travelers are the highest spenders, with an average per trip spend of $2,078 versus $1,345 for all African American travelers.
So, what does this mean? Well, with nearly five million black millennial travelers in the US, there's a huge business opportunity for brands that successfully cater to this market.
Check out Leisan's interview and remember to follow @leisanoliving to learn more about her fabulous wellness retreats!
SC_SP: So, Leisan, tell us a little about yourself.
Leisan: I am an exercise physiologist and a US registered dietitian nutritionist. I am also a board-certified specialist in sports dietetics and certified strength & conditioning specialist with more than a decade of experience in the health and fitness industry. I hold a master's degree in Nutrition & Exercise Physiology from Columbia University in the City of New York. I completed my dietetic residency at Yale-New Haven Hospital.
SC_SP: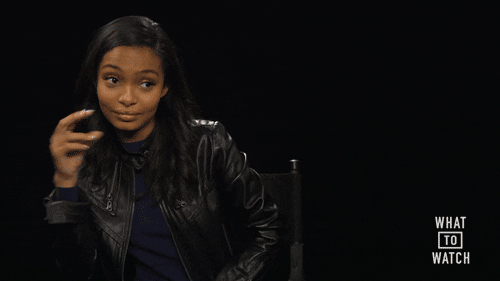 SC_SP: So, I love everything about Leisano Living! What made you hone in on nutrition, exercise, and wellness travel?
Leisan: By merging these three concepts, we teach people how to live healthier lives and nurture their whole being. We offer coaching for general health and nutrition, performance nutrition, and weight management. We provide 1:1 online exercise instruction options as well. Additionally, we curate wellness vacations for individuals and groups and host fitness retreats in destinations around the world.
SC_SP: What sets your business apart from the others in your industry?
Leisan: The fact that my business fuses nutrition and exercise consulting with wellness travel is what sets my company apart. Additionally, my retreats are a safe space for both men and women, unlike many other wellness experiences that cater to women only.


SC_SP: Let's take a few steps back. What inspired you to start your own business?
Leisan: In 2015, I landed my "dream job," working as the resident nutritionist and exercise physiologist at a wellness resort in the Caribbean. For two years, I worked six days a week and countless hours, until eventually, I started to neglect myself. I spent the majority of my time caring for other people, and my self-care routine began to suffer. I realized that I couldn't continue coaching my clients on how to maintain a healthy, stress-free lifestyle. Or on the importance of work-life balance when I was unable to take my own advice.
Having a work-life balance is one of my non-negotiables. Therefore, I had to make one of the hardest decisions I've ever had to make in my career. That chapter of my life ended because I chose to take the big leap and put "me" first. The next six months took me on an adventure throughout the Caribbean and Asia. I am grateful for that trip and what it gave me—the space, clarity, and inspiration to start my virtual wellness business.
"That chapter of my life ended because I chose to take the big leap and put "me" first."
SC_SP: Did you dive into entrepreneurship or gradually build? Briefly describe.


Leisan: I dove in. After taking six months to travel, after leaving my previous place of employment, I set a career goal to start a business that allows me to work from anywhere in the world. That's where my entrepreneur journey began.
SC_SP: What are 1-2 mindset hurdle(s) that you have had to shift to grow your heart-driven business?


Leisan: The biggest mindset hurdle that I have had to shift to grow my business is understanding and accepting that many companies thrive due to social media. As someone who doesn't enjoy social media, I have embraced it and now use it as a tool to help build Leisano Living.
SC_SP: In 2020 what goals are you set on manifesting?
Leisan: In 2020, I am setting out to expand my wellness retreats to two new destinations.
Leisan, thank you for sharing. What I appreciate most about your story is that moment when you realized that you were dishing out advice that you weren't following. Rather than enter into the "let me go find another job" head-space. It seemed like you really had to examine your non-negotiables. From there, it sounds like you knew that it was time to take ownership of the life you wanted to live. Kudos to you boo!
Interested in learning more about Leisano Living, CLICK HERE or follow her on Facebook or IG at @leisanoliving


Also, to all of you entrepreneurs planning for your summer vacay, CLICK HERE to learn more about Leisano Living's Breathe, Adventure & Wellness Retreat happening JUNE 8-12, 2020.
Data Source: Yiga, E. (2019, August 4). How the black travel movement is gaining momentum. Retrieved from https://www.cnn.com/travel/article/black-travel-movement/index.html